International Women's Day is March 8, and while it's basically women's day every day at XOMAD headquarters (re: office majority woo!), we'll still use any excuse to celebrate all the women that are doing amazing things around the world.
Speaking of queens (looking @ you, Bey), we wanted to give shoutouts to some of the female influencers who inspire us.
Who is your favorite female influencer?
Francis: Jess of @justknowingyou. From portraits to landscapes, candids to double exposures, Jess is one hell of a photographer.
Hayley: I really enjoy following @morganharpernichols, who is an inspiring writer, poet and artist.
Fatima: So, I've only been following for a month or two, but my favorite female influencer is @jessicavwalsh. She is a graphic designer, art director, and a Girl Boss!
Victoria: I've been following Sarah of @sarahs_day from the land down unda' for so long. She's my favorite lifestyle/health/fitness Instagrammer and YouTuber.
Andrew: Designer and illustrator Sophia Chang @esymai.
Kelly: I really love @briannamadia on Instagram. She's one of the very few influencers who I think is using her platform to really just document her life and her thoughts, while pushing for real environmental change.
Darby: Joan of Arc. Does she need an explanation?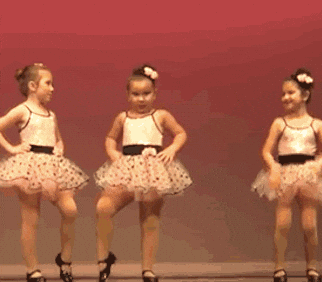 What sets her apart from other influencers in the same category?
Francis: Not only are Jess' posts visually stunning but what sets her apart from others are her captions. Just make sure you have a box of tissue nearby because you're in for an emotional rollercoaster.
Hayley: Morgan doesn't just write poems for herself, but for other people on the internet in real time. She asks her audience to comment on her posts with hearts and then she DMs personalized poems or words of encouragement to some of the commenters!
Fatima: Jessica's Instagram feed is creative, hilarious and goddamn beautiful.
Victoria: Sarah is super transparent with her followers when it comes to her health and fitness journey. She openly talks about her struggles which I think creates a more intimate connection with her followers that doesn't put her on a pedestal.
Andrew: Besides doing design, Sophia's co-founded her own agency and done a ton of motivational speaking at multiple conferences. She's also an active member of the Global Creative Community and she's really good at marketing herself, nailing down her signature hair "bun" in photos.
Kelly: What sets Brianna apart is that she's in what a lot of people would call a privileged millennial kind of life, but she's using her time to create an epic adventure and she doesn't try to filter any of it out. Plus she's a brilliant writer so it's easy to feel connected to her journey.
Darby: First of all, Joan of Arc has no significant competition in her category. I mean, gender norms, what are those? Social hierarchy? who cares?! Answering a higher calling? All in.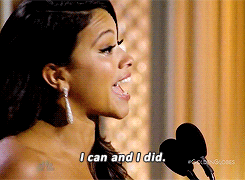 Why does she inspire you?
Francis: Since finding her on Instagram, Jess has inspired and allowed me to be more vulnerable in my own hyper-creative pursuits. I'd go as far as saying she's one of my favorite artists altogether. Best of all, she's even lovelier in person!
Hayley: Morgan has such a lovely soul! Her words are honest and true, and she shares with me a similar passion for stories. I love that she uses her platform to inspire and encourage her audience, which has allowed her to build a legitimate community that some other "influencers" cannot claim they've cultivated.
Fatima: My favorite thing about Jessica's account though is that she offers advice to fellow designers about working in a creative field and ultimately doing what you love.
Victoria: Sarah inspires me to maintain balance in my life. Obviously, health and fitness should be a focus but it's all about listening to your body and creating a happy lifestyle for yourself.
Andrew: I like Sophia's style and she's a hustler. Her work is really balanced because she's good at collaborating with a ton of well-known brands including Nike, Adidas, Samsung, Hypebest, Marc Jacobs, Dr. Pepper, Bao Haus and Disney.
Kelly: Brianna inspires me to make a life I can look back on and be able to say that I was truly alive.
Darby: Among other strong women in my life (thank you, mom!) and in history, powerful females like Joan of Ark inspire me to fight the good fight because life is too fragile and too short to do anything else. I fail at this daily.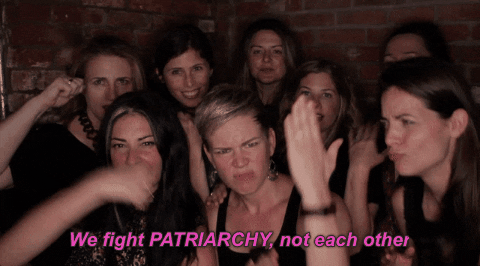 Do you follow any of the boss lady influencers we mentioned? What female influencers inspire YOU? Let us know!