Ah, Valentine's Day. We love to hate it and hate to love it. Gone are the days when February 14th meant class parties, superhero-themed valentines, and candy for all of our classmates, an equal playing field with no #feels involved.
The thing is, the hyper-commercialized V-Day we experience has hardly anything to do with the origins of the holiday. St. Valentine's Day is a Catholic holiday that remembers the martyrdom of two men named Valentine who were both executed on February 14th. Later on, the holiday was romanticized by, you guessed it, Shakespeare, the OG lovebug. Since then, Valentine's Day has turned into the couples holiday of the year. Whether it's celebrating your love or embracing your single life with your best friends, #teamXOMAD weighs in on their best and worst Valentine's Day events.
Hayley: For a few years, my college roommate and I spent *Galentine's Day together. We would get donuts from Sidecar in Orange County, hang out at the beach, and just talk, which are some of my favorite memories with her (shout out to @melaniespoon who works at Darling Magazine). One year, though, we thought it would be fun to go to the Sidecar in Santa Monica and hang out at that beach. Worst. Decision. Ever. At the time, I was not well versed in LA traffic and proceeded to get stuck on the streets of Santa Monica during prime Valentine's Day dinner time. That's why we stick to Newport Beach now.
Fatima: My best valentine's day was also my worst valentine's day LOL. When I was studying abroad, My floormates and I signed up to go on this sick hike in the Spanish countryside. The weather was pretty gloomy and we ended up getting drenched and hailed on. It got so cold I couldn't feel my toes, but I couldn't complain because it was such an awesome hike and I was with people I cared for. When I got back to my apartment after the hike, this guy invited me out to dinner and told me to bring a friend. My friend and I showed up and he hadn't told me that they had been drinking Tinto (cheap sangria) all day. His friend ended up spending the whole dinner in the bathroom throwing up. I knew I should've stayed in bed that night.
Kelly: I've never wanted to celebrate Valentine's day before, still don't really want to now, but I'm also like crazy stupid in love right now and every day with him feels pretty unreal, so probably this one just because it's another day with him. Worst Valentine's Day? Literally every Valentine's day in grade school. Those days crushed ya girl.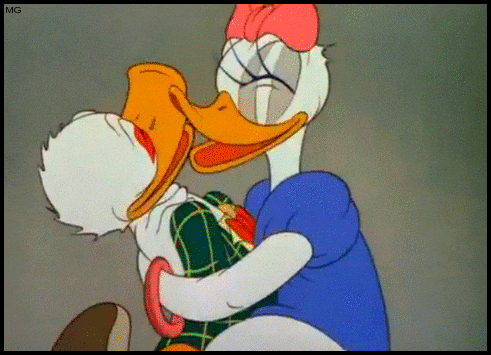 Nichole: My worst – One year I was working late at an event, so my boyfriend and I at the time planned to celebrate a different day. After work, my single co-workers made me go out with them to Sharkeez in Hermosa Beach.
We walked into the bar, I was gross from a long day of working and in no mood for stupid people. After only 10 minutes in the bar, I had 6 different guys come up to me and ask if I would go home with them for the night because I was alone on Valentine's day. They way they asked were not as nice as what I just stated. Just imagine drunk, college bros and dropouts, and how they would talk. For them, it was just a numbers game, so they didn't care what they said. I had a single drink with the girls from my work and immediately left to go home to my boyfriend.
My best Valentine's Day might seem weird, but it was my first Valentine's with my now husband David. It is weird because I loved the weekend and I ditched David. Me and three of my college friends all left our boyfriends and husbands for a girls weekend in San Luis Obispo. We went wine tasting all weekend, hung out in the cute downtown area, and went hiking. It was a great weekend. For David, he loved it because there was zero pressure on him, and he found out how much I don't really care about the holiday. It ultimately helped us fall even more in love because I left him for the holiday!
Francis: I once pretended that I forget about Valentine's Day altogether, and my girlfriend at the time was not thrilled. We planned to hang out that day, and when we finally did, I acted completely oblivious. Little did she know, I had a whole date for the evening planned. Dinner and "stuff." It was chill.
Darby: My worst was in the 1st or 2nd grade I was so happy that I brought all my valentine cards with me to dinner at a restaurant, but then I left them there and they were thrown away. I was crushed. But the best was when I studied abroad in the UK, a group of my friends went out dancing at a throwback dance club and we had an absolute blast getting sweaty to 70s and 80s pop hits.
Victoria: I can't really think of a "worst" Valentine's Day. They are all pretty mediocre and, since I'm still in school, people aren't super focused on mushy holidays that remind us all how single we are. But my best Valentine's Day was two years ago, I bought myself a culinary class and we spent the whole day making delicious chocolates and dairy-free desserts #thatlactosefreelife. I got to make extra and bring them home to my roommates, it was fun.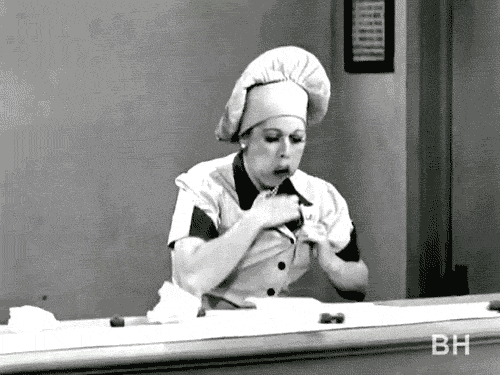 As you can see, Valentine's Day is what you make it. Sometimes it flops, and other times what looks to be an average day turns out to be fun and memorable.
We want to know, what are your best and worst Valentine's Day stories?